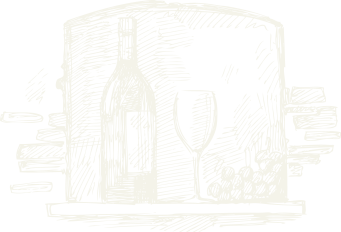 Fabrice Collignon
Chairman of the Board of Directors
A wine lover, he is the man behind the launch of the Vin de Liège adventure for which he is the Chairman of the Board of Directors. A sales engineer and compulsive businessman in the solidarity and people-centred economy, he has worked in both the private sector (as a consultant, commercial manager and cooperative coordinator) and the public sector (for a social housing firm).
Alec Bol
Managing Director
This young sales engineer has led several research projects in the renewable energy sector, before throwing himself into the social economy sector, in particular with non-profit making association La Bourrache. Passionate about vines and vine-growing, day in, day out, he runs Vin de Liège with enthusiasm in commercial, financial, human and technical terms.
Romain Bévillard
Wine-maker, oenologist and estate manager
A native of Paris, Romain arrived in Liège in 2010. Attracted by the values of Vin de Liège and the city's legendary hospitality when having just qualified as a graduate from the French Oenology Institute in Reims, he is now in charge of vine-growing and supervision of wine-making. He determined the choice of grape varieties for Vin de Liège.
An ardent vineyard team
Jérôme Ernst and Raphaël Chefneux, backed up by a sturdy vineyard team, keep the vines in order. They are in charge of managing the agricultural machinery. Work on the vines is mainly performed by workers from the cooperative with the assistance of Vin de Liège cooperative members.
The cooperative members
The main people behind the project
The Vin de Liège cooperative members, the main people behind the project, make a great contribution to the activity of Vin de Liège, through the time that they devote and the social links that they create.